EJ's Pub
E.J. Malloy's is now EJ's Pub. Not only is the name new, but so is the space with a new design. The owners, which are the same since day one, have created the quintessential neighborhood pub offering an array of American comfort foods for breakfast, lunch and dinner. Enjoy burgers, salads, steaks and some of the best fish and chips in town. Catch the latest sporting event, enjoy a dozen craft beers on tap plus a full bar of handcrafted cocktails. EJ's Pub promises that the stools will always rise to meet you, the sun will always shine in your mug and the winds will always bring you back.

Naples Rib Company
Naples Rib Company offers a complete selection of aged mid-western corn-fed USDA choice steaks and prime rib, fresh grilled swordfish, chicken, fresh salads and sandwiches. Belly up to the brass plated bar or stake claim to a booth or table. The Rib Company caters to all kinds of tastes and guests with a children's menu and senior citizen specials. It's just the place for people who enjoy good food in a place that enjoys their company. Come in and see why we've been a Long Beach favorite for decades.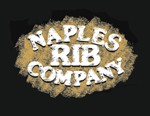 The Attic
The Attic takes comfort food to an entirely new level with several varieties of Mac 'n' Cheetos, buttermilk fried chicken, oversized pot pies and a helluva list of handcrafted cocktails. Weekend brunch features an array of morning favorites including Bloody Marys with garnishes that are meals themselves. The restaurant is housed in a charming craftsman cottage with a fabulous outdoor patio and bar.