Cuisine:
Dessert - Ice Cream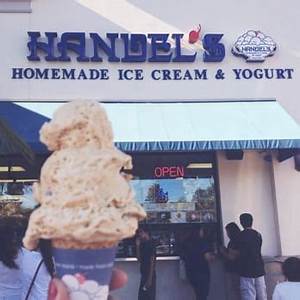 Handel's Homemade Ice Cream
OPEN |  Mon –  Fri   12:00pm – 10:00pm and Sat –  Sun   11:00am – 10:00pm
For more than 75 years, Handel's, located at LBX, has had the scoop on all things ice cream. Founded by Alice Handel in Youngstown, Ohio, in 1945, Handel's uses only the finest ingredients to produce small-batch ice cream including all the usual flavors as well as innovative options. In addition to scoops, Handel's has a cool menu of refreshing treats including malts, shakes, sundaes, banana splits, four-scoop samplers and sherbet-blended smoothies.
4201 McGowen St, Suite 200
Long Beach, CA 90808