The Queen Mary
The legendary Queen Mary, a Long Beach icon for more than a half century, offers a trio of casual-to-elegant dining destinations: The Promenade Café, Chelsea Chowder House & Bar, and Sir Winston's. Enjoy an array of menus, settings and price points during Dine Out Long Beach, Restaurant Week 2.0. the city's premier Restaurant Week. To view menus, visit the Queen Mary's, restaurants on our website.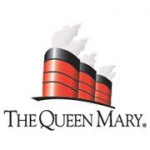 Sir Winston's
Named for the British Prime Minister who signed the papers for the D-Day invasion while sailing aboard the Queen Mary, Sir Winston's is a five-star dining experience offering impeccable service, gourmet fare and an extensive wine list. With stunning seaside views from nearly every seat in the house, Sir Winston's is the ideal dining destination for special occasions. The menu features Beef Weelington, Chateaubriand, Rack of Lamb and more each executed with contemporary flare and presented flawlessly. Seafood, vegetarian options, and handcrafted cocktails add the overall experience.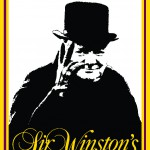 Chianina Steakhouse
Chianina Steakhouse starts with great steak, but that's not where it ends. We're intimately connected to our Italian culture, and when you dine with us, we want you to share in that connection. It's about tradition. It's about enjoying life and sharing good meals, good wine, and good experiences. This is the spirit in which we serve our signature steak, the bistecca alla fiorentina—to be shared among friends. Chianina is more than a steakhouse. It's a carefully curated menu resulting in a creative culinary experience.