Crazy Creole Cafe
It doesn't get more authentic than at the Crazy Creole Café featuring an array of Cajun and Creole fare. Ingredients are imported weekly from the Bayou, and Chef Aliza (self-dubbed the Asian Cajun) impresses with her culinary talents, from crawfish and po boys to a savory seafood boil and Jambalaya Plate.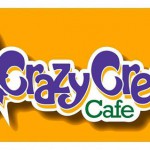 Great Society Cider & Mead
Great Society Cider & Mead is a modern-day social house where fine food, craft cider and mead (an time-honored process where wine is created by fermenting honey) set the stage for conversations. Boasting the largest selection of craft cider and meads in SoCal, this is where you can quench your thirst with 20 draughts and more in bottles plus an extensive cider and mead list showcasing craft producers from nearly every corner of the world. Whet your palate with flavors and profiles ranging from sweet to sour, still to sparkling, barrel-aged to hopped, rare to near-impossible to find. Complementing the beverage offerings is a menu that fuses seasonal fare with unexpected spicing to create dishes that don't just taste great, but pair well with whatever profile you choose. Try a signature burger with an unfiltered whiskey barrel-aged cider from Michigan, or an artisanal cheese plate with a tart, lightly sparkling Sidra from the Basque region of Spain. You'll never leave hungry or thirsty - that's a promise.
Ocean Market Grill
Ocean Market Grill offers a simple, carefully curated menu of tacos, salads, and fish. A la carte is the key to a feel-good, relaxing culinary experience featuring an array of various fresh fish that is chef-prepared and cooked to perfection. Fish is sourced locally and ingredients are fresh and sustainable. Try the French fries topped with clam chowder. The restaurant has a industrial and minimalist vibe with counter service and communal tables. Ocean Market Grill is located at Marina Pacifica next-door to the AMC Movie Theater and Barnes & Noble.