R Bar
Located in the heart of Downtown Long Beach, this lively sports bar, with its massive island bar and menu of American fare, is a great place for lunch, happy hour and dinner. Belly up to the bar for a handcrafted cocktail, glass of wine or craft beer and catch the latest sporting event on a number flat screen monitors.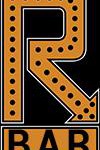 Buono's Authenic Pizzeria
From the pizza fashioned from hand-kneaded dough made fresh daily, to the homemade sauces and sausages, to the fresh mozzarella, and gas-fired brick ovens, eating at Buono's is like dining at a pizzeria in the Old Country. When you order any of their Italian specialties, such as lasagna, spaghetti, eggplant parmigiana, or linguine e vongole, you are tasting a bit of Italy in the heart of Downtown Long Beach!