VUE BAR + RESTAURANT
Located atop the Holiday Inn towering high above the runways of Long Beach Airport is this mid-century modern restaurant and lounge. The chef-driven menu delivers and all-day menu of California cuisine with a full bar of shaken and stirred cocktails - handcrafted, of course. The panoramic views are just an added bonus at a this Penthouse level, Mad Men-esque, three-olive martini dining destination.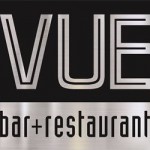 Café Sevilla
Café Sevilla is located in the heart of Downtown Long Beach and offers a tantalizing menu of Spanish fare at its lively tapas bar or in the quiet confines of the upstairs dining room. Open for lunch, dinner and late-night dining and featuring live Flamenco shows. Café Sevilla also offers handcrafted cocktails along with vegan and gluten-free selections.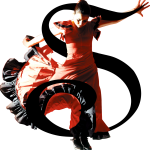 Naples Rib Company
Naples Rib Company offers a complete selection of aged mid-western corn-fed USDA choice steaks and prime rib, fresh grilled swordfish, chicken, fresh salads and sandwiches. Belly up to the brass plated bar or stake claim to a booth or table. The Rib Company caters to all kinds of tastes and guests with a children's menu and senior citizen specials. It's just the place for people who enjoy good food in a place that enjoys their company. Come in and see why we've been a Long Beach favorite for decades.