Café Sevilla
Café Sevilla is located in the heart of Downtown Long Beach and offers a tantalizing menu of Spanish fare at its lively tapas bar or in the quiet confines of the upstairs dining room. Open for lunch, dinner and late-night dining and featuring live Flamenco shows. Café Sevilla also offers handcrafted cocktails along with vegan and gluten-free selections.
Signature Drink:
San Sebastian Old Fashioned
$12
Created by Cafe Sevilla's own Carlo Cortez, the drink is made with Maker's Mark, Ice Ball and Aroma of Cinnamon. Available ONLY during Dine Out Long Beach, Restaurant & Cocktail Week.
White Wine Food Pairing
$20
Maruxa, Godello, Valdeorras, ESP
Star Lane, Sauvignon Blanc, Santa Barbara, CA
Duckhorn, Chardonnay, Napa, CA
Red Wine Food Pairing | Classic Varietals
$18
Domaine Bousquet, Reserve Malbec, Mendoza, ARG
Torres Gran Coronas, Cabernet Sauvignon, Penedès, ESP
Bodegas Juan Gil, Mourvèdre, Jumilla, ESP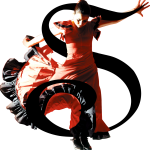 Open Sesame
Open Sesame is favorite Long Beach dining destination serving authentic Lebanese cuisine. The scratch kitchen features many dishes culled from owner Ali Kobessi's family recipes. Serving beer and wine along with Turkish coffee and Mediterranean iced tea with a hint of mint, Open Sesame offers lunch and dinner daily.
Signature Drink:
Ixsir Altitudes Rouge
$9 a glass ($34 a bottle)
Red Blend- Lebanon $9glass/$34bottle
Ixsir Altitudes
$10 a glass ($36 a bottle)
Rose - Lebanon