VUE BAR + RESTAURANT
Located atop the Holiday Inn towering high above the runways of Long Beach Airport is this mid-century modern restaurant and lounge. The chef-driven menu delivers and all-day menu of California cuisine with a full bar of shaken and stirred cocktails - handcrafted, of course. The panoramic views are just an added bonus at a this Penthouse level, Mad Men-esque, three-olive martini dining destination.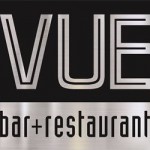 Michael's Pizzeria Naples Island
At Michael's Pizzeria food is heritage. We know that pizza tastes best when it is wood-fired, that mozzarella should always be freshly made, and that meals are enhanced when paired with the perfect Italian wines. From our service to our atmosphere, our flour to our sauce, this is our tradition and on that has been passed down from generation to generation.