Plunge at 1900 Ocean Beach Club
Hidden in plain sight, Plunge at 1900 Ocean Beach Club feels very much like, well, a club. Located along Ocean Boulevard on the mezzanine level of one of the city's luxe hi-rise buildings, tables gaze out over a swathe of beach and blue Pacific. The of American fare offers a tantalizing array of appetizers, entrees and seafood with sweeping views paired best with a glass of wine.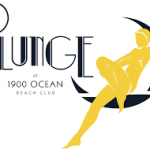 King's Fish House
For more than a quarter century King's Fish House has been a staple and dining pioneer at the corner of Pine Avenue and Broadway in Downtown Long Beach. Serving uber fresh fish, including shucked oysters and sushi, King's Fish House offers a full bar, inviting Eastern seaboard-style ambiance, and seafood so fresh it needs to be slapped.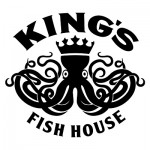 Open Sesame
Open Sesame is favorite Long Beach dining destination serving authentic Lebanese cuisine. The scratch kitchen features many dishes culled from owner Ali Kobessi's family recipes. Serving beer and wine along with Turkish coffee and Mediterranean iced tea with a hint of mint, Open Sesame offers lunch and dinner daily.