lunch_prices: $30 Lunch for 2
Buona Gente
This longstanding Italian restaurant, which opened in 1979, is now under new ownership and has never looked or tasted so good. Serving a variety of delicious Italian fare, this intimate bistro is known for its warm hospitality and unparalleled service in the heart of Belmont Shore. Offering an array of pasta, including a decadent lobster ravioli, the restaurant is open daily for both lunch and dinner. If you haven't experience Buona Gente.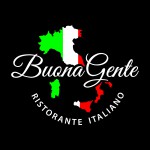 Rance's Chicago Pizza
Chef Rance Ruiz knows pizza - Chicago Pizza- it's his passion. Using only the finest ingredients, Rance's Chicago Pizza produces a perfect pie every time. The scratch kitchen features a trio of pizza options: Stuffed, Pan or Thin. Plus the array of fresh salads, appetizers and selection of wine and beer on tap make you feel as if you're hanging out on Rush Street in The Windy City.