Plunge at 1900 Ocean Beach Club
Hidden in plain sight, Plunge at 1900 Ocean Beach Club feels very much like, well, a club. Located along Ocean Boulevard on the mezzanine level of one of the city's luxe hi-rise buildings, tables gaze out over a swathe of beach and blue Pacific. The of American fare offers a tantalizing array of appetizers, entrees and seafood with sweeping views paired best with a glass of wine.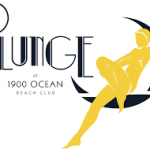 Fuego at the Maya
With a vibrantly colored indoor-outdoor dining room overlooking panoramic views of downtown Long Beach and the historic Queen Mary, Fuego is a fabulous dining destination specializing in mariscos (fresh seafood), including platters of shrimp, oysters, mussels and lobster, as well as ceviche. Also featured is a generous array of antojitos (appetizers), as well as tacos, tortas and entrées coupled with contemporary Latin cocktails.
Signature Drink:
Alma Antigua
$14
Made with Anejo Tequila, Pomegranate Juice, Honey & Lemon.