Rasselbock German Kitchen & Beer Garden
Get your currywurst on at this authentic German Kitchen and Beer Garden located in trendy Bixby Knolls. Specializing in Bavarian fare with a slew of taps pouring ice-cold fare, Rasselbok is one of the region's only authentic German restaurants. Come in for a bite, a brew or both. Prost!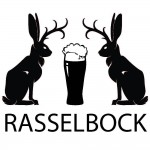 Q Smokehouse
Authentic southern bbq is what Q Smokehouse is all about. The old-school pitmasters hand-rub the meats with a custom blend of spices and cook for hours to extract the natural flavors. Before the ribs are served, they're hand-pulled from the smoker and tossed on the grill to caramelize the sauces, creating a chargrilled sweetness on the outside locking in the deep-down smoky flavor. Check out the list of crafty cocktails plus a nice wine and beer list to pair with your 'Q.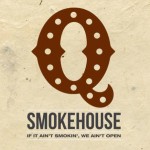 Parkers' Lighthouse
Breathtaking, any time. Romantic, every time. Parkers' Lighthouse rises three levels above the Long Beach Harbor and can boast a beautiful view from every table. A proud recipient of Wine Spectator's Award of Excellence, Parkers' Lighthouse is known for its mesquite grilled fresh seafood and spectacular views; and is home to a brand new, two-story wine cellar. The restaurant's extensive menu features innovative Southern California seafood dishes, as well as creative sushi and sashimi and an extensive wine list. On behalf of the entire staff at Parkers' Lighthouse…we look forward to serving you.