neighborhood: Alamitos Beach
Ellie's
Located in the former Alamitos Beach space occupied for many years by At Last Café, Ellie's has enjoyed rave reviews since its opening. The Southern Italian-inspired menu belongs to the talented Chef-Owner Jason Witzl, whose vision was to open a neighborhood restaurant where locals could gather. The menu features an assortment of ingredients grown and harvested by local farmers with seafood caught by local fisherman along with skilled butchers providing premium meats. Guests are greeted with a warm familial feeling, often by Chef Witzl himself as he makes his way from the kitchen to each table saying his hellos and sharing his enthusiasm for all things food and wine. Ellie's serves brunch, lunch and dinner.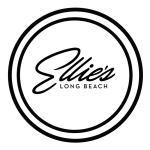 Plunge at 1900 Ocean Beach Club
Hidden in plain sight, Plunge at 1900 Ocean Beach Club feels very much like, well, a club. Located along Ocean Boulevard on the mezzanine level of one of the city's luxe hi-rise buildings, tables gaze out over a swathe of beach and blue Pacific. The of American fare offers a tantalizing array of appetizers, entrees and seafood with sweeping views paired best with a glass of wine.