Neighborhood:
Downtown Waterfront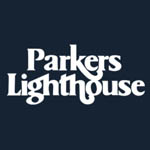 Parkers' Lighthouse
A landmark restaurant since 1984, Parkers' Lighthouse is located at Shoreline Village in Downtown Long Beach and is known for its fresh and flavorful seafood. Housed in a building fashioned after a lighthouse, hence the name, the restaurant features an open and lofty dining room coupled with an outdoor patio offering breathtaking views of the Queen Mary and waterfront. A thoughtful wine and beer list feature an array of California vintages plus the full bar offers some refreshing handcrafted cocktails. Fun fact: In the early 1990s, Guy Fieri of Food Network fame, worked behind the kitchen door.
Signature Drink:
Wine Flight
$20
Bianchi Chardonnay, Bianchi Chardonnay, Martin Ray Cabernet Sauvignon
Beer Flight
$15
Smog City from LA Wit Lover Belgian White, Smog City from LA Wit Lover Belgian White, Lost Coast Revenant IPA, Left Hand Milk Stout
435 Shoreline Village Drive (at Shoreline Village)
Long Beach, CA 90802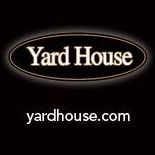 YARD HOUSE
Yard House at Shoreline Village is where it all started for this popular brand – their very first location with 250 taps.  Known for its menu of American favorites, crafted cocktails and endless fleet of tap handles featuring the best American craft beers and imports, the Yard House menu that reads like a road trip across America and guests can select from an array of items, including grilled burgers, gourmet salads, street tacos, steaks, seafood and house favorites.
Shoreline Village at 401 Shoreline Village Drive
Long Beach, CA 90802