Navy Proof
Located in The Westin Hotel in downtown Long Beach, this restaurant's namesake pays homage to the city's military history when sailors would come from near and far. The term, "Navy Proof," was coined by peacoat wearing men in the 1700s who were serving her majesty in the British Royal Navy and refers to the daily rum rations they were allotted. To ensure their rum had not been watered down, the "proof" and truth would reveal itself when the liquor was poured on gun powder and ignited. You don't have to go to such extremes at this modern-day watering hole which offers handcrafted cocktails and a savory menu for breakfast, lunch, dinner and late-night with small plate pairings coupled with wine, craft beer or a signature cocktail.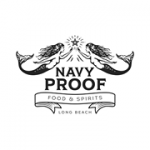 Hi-Lo Liquor
Hi-Lo is like the little Paris wine shop. And the upscale spirits store. And the place to find local and regionally-focused craft beer. And a place to pair them all together with a selection of charcuterie, fromage, curated snacks and other gourmet goodies. It's an upscale American bodega with a knowledgeable staff that's filled a void in Long Beach. You could take your stash to go, but Hi-Lo lends itself well to tasting and nibbling within it's inviting surroundings.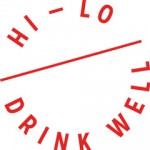 Ammatoli Mediterranean Bites
Shining a spotlight on Levantine cuisine from the Middle East's Levant region, Ammatoli Mediterranean Bites prides itself on its distinctive menu of fresh and healthy offerings. The exotic flavors embrace the lauded Mediterranean diet with an abundance of vegetables, spices and rotisserie meats. A mélange of flavors feature the cuisines of Lebanon, Syria, Jordan and Palestine. Ammatoli boasts an inviting décor, friendly service and delightful menu with a selection of wine and beer available.
Signature Drink:
Lebanese Beer or Craft Beer Pairing
$6