neighborhood: Zaferia District I Anaheim St.
Long Beach Fish Grill
This casual, non-descript family-owned seafood restaurant offers 10 varieties of fresh fish--how fresh, you ask--so fresh, they need to be slapped! Serving Long Beach for more than a dozen years, the Long Beach Fish Grill constantly gets high marks for its savory salads, fish tacos, clam chowder and landlubber offerings. Beer and wine available, too.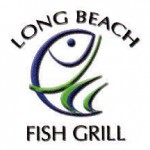 The Red Leprechaun
Warning
: Invalid argument supplied for foreach() in
C:\inetpub\wwwroot\dineoutlongbeach.com\www\wp-content\themes\daily-dish-pro\includes\dbcr_module_locations.php
on line
126
Located along Anaheim Street in the eclectic Zaferia District, The Red Leprechaun embraces the Emerald Isle by offering traditional Irish fare with a contemporary twist. Great food, live entertainment, and an ice-cold pint are what make this urban pub a dining destination. The menu is best described as "New Celtic" and is designed to pair well with the selection of California wines and local handcrafted beers offered.