L'Opera Ristorante
Owner Terry Antonelli brings a warm and elegant approach to his award-winning restaurant, which is housed in a former bank hailing from the early 20th century. The dining experience is elevated with timeless interiors match the old world "Italian Charm" coupled with modern comforts of new world creativity. Service is both attentive and comfortable with a spectacular wine list and over the top Italian cuisine that has been a staple of Downtown Long Beach for more than 25 years. The bar features a nightly apertivo and is an ideal backdrop for mixing and mingling over small plates and cocktails.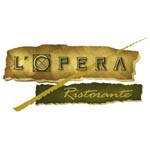 Kihon Sushi & Japanese Tapas
Casual style dining with something for everyone. Contemporary Japanese cuisine as well as your favorite classics. Japanese tapas featuring hot and cold plates plus ramen. Great wine, beer and sake selection. Chef-owner Erwin believes in the importance of adhering to the fundamentals (kihon) of the art of Japanese cooking and we apply this on every dish we create. Come and see the difference for yourself! Arigato gozaimasu!