Scholb Premium Ales
This family-owned brewery first got hoppin' just over the bridge in Torrance. Now they've added a second location in Long Beach along Retro Row. The small, custom-built brewing system ensures that all Scholb's beer styles (they produce more 16) are consumed when they are freshest. Open Wednesday-Sunday, the gastropub features a menu of great food that pairs well with Scholb brews. The restaurant is both kid-friendly and pet-friendly, too.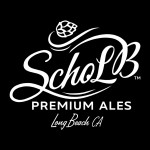 George's Greek Café (Downtown Long Beach)
Welcome to "a little piece of Greece in Southern California." George's Greek Cafe has expanded from its humble beginnings as a delicatessen into a trio of full-service restaurants with locations in Downtown Long Beach, Belmont Shore and Lakewood plus Long Beach Airport and on the Long Beach State (Go Beach!). George's has remained a favorite among locals and always provides fresh, delicious and authentic Greek meals using only the finest imported ingredients. Our extra virgin olive oil is cold pressed and imported from Greece , and we only use premium, hormone-free, grass-fed lamb from New Zealand. Whether you're looking to impress a first date with an intimate wine tasting or reconnect with family over Saganaki Flaming Cheese and lamb chops, we always have a table waiting for your arrival. OPA!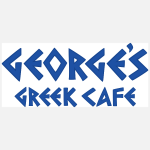 The Crooked Duck
Our casual neighborhood grille brings an innovative spin on your favorite foods along with more sophisticated house specialties and daily specials. It's a place where you can grab a bite to eat or enjoy the friendly experience with family or friends. Come join us for a mouthwatering dining experience with friendly service. Breakfast, lunch and dinner are served daily at "The Duck".