neighborhood: Belmont Shore
Lasher's Kitchen
Ray Lasher and Chef Raquel Jubran, who collaborated together at Lasher's in Belmont Heights, have reunited at Lasher's Kitchen. Featuring a menu of small plates, classic dishes with contemporary twists, and some favorite signature items from the original Lasher's (including the famed meatloaf, fried green tomatoes and creamy clam chowder), Lasher's Kitchen serves lunch and dinner plus brunch on weekends. The thoughtful wine and beer list, coupled with Ray's hospitality, have made this a popular dining destination since it's opening in 2017.

Rance's Chicago Pizza
Chef Rance Ruiz knows pizza - Chicago Pizza- it's his passion. Using only the finest ingredients, Rance's Chicago Pizza produces a perfect pie every time. The scratch kitchen features a trio of pizza options: Stuffed, Pan or Thin. Plus the array of fresh salads, appetizers and selection of wine and beer on tap make you feel as if you're hanging out on Rush Street in The Windy City.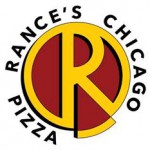 Open Sesame
Open Sesame is favorite Long Beach dining destination serving authentic Lebanese cuisine. The scratch kitchen features many dishes culled from owner Ali Kobessi's family recipes. Serving beer and wine along with Turkish coffee and Mediterranean iced tea with a hint of mint, Open Sesame offers lunch and dinner daily.